Why Organic Cotton T-Shirts are Good for You & the Earth in 2023
The best deals in life are always win-win. Making ethical buying choices doesn't have to come at the expense of your convenience. Making ethical choices doesn't have to strain your finances. In fact, the more efficient the organic cotton industry gets, the more we all benefit from it. The Classic T-shirt company was founded to shake up the fashion industry by creating ethically made luxury fashion items, starting with a full range of Organic Cotton T-shirts for men and women that we couldn't be prouder of. 

Browse our Organic Cotton T-shirts, made in the USA.

MEN'S ORGANIC COTTON T-SHIRTS
100 percent organic Cotton T-shirts are known for their quality and comfort. Customers who reviewed The Classic T-Shirt Company's T-shirts were thrilled with how soft the fabric is. From COVID-era lounging to T-shirt aficionados, see how everyone's enjoying their favorite Classic T-shirts in our favorite customer reviews.

Given the popularity of 100% organic crewneck T-shirts, it's only a matter of time before we see guys rocking organic cotton v neck shirts. The "breathability" of cotton makes organic cotton v neck shirts ideal for sports, workouts, or a hot day when you want to look especially athletic. The Classic T-Shirt Company offers semi-tailored organic v neck shirts with short-cut sleeves to really show off the build of your arms.
WOMEN'S ORGANIC COTTON T-SHIRTS
Many women have made the pledge to only buy organic clothing, and they were thrilled to add 100% organic T-shirts to their wardrobe. Reviewers fell in love with the long sleeve crew neck for how it looks and especially how it feels when relaxing at home.
Generally women's T-shirts  are cut tighter to the body than men's T-shirts. We make women's T-shirts that have a slightly looser fit, known by variants of "boyfriend fit T-shirts." We like this style because we want everyone who wears our T-shirts to be comfortable as well as stylish.

Featuring a thin, light, texture, our Classic T-Shirts are durable, pre-shrunk and don't change size, shape, or color wash after wash. This is due to the high quality fabric and dye process used in a regulated facility in Los Angeles, California.

Shop The Classic T-Shirt's selection of V-Neck and Crew Neck t-shirts for women.



WHY IS THE FASHION INDUSTRY BAD FOR THE PLANET?
Unfortunately, the clothing industry is known to be one of the most inhumane and environmentally damaging enterprises in the world. Garments tend to be made as fast as possible and in inexpensive ways. As a result, clothing quality suffers. Regular T-shirts are often itchy, starchy, and they deteriorate quickly, so they end up in a landfill all too soon.

Another problem with making garments too fast is that warehouses need to make room too fast. One strategy used to make room and get rid of old inventory are seasonal sales, which contribute a lot of harm to our planet. The Classic T-shirt company has pledged never to take part in seasonal sales for this reason, find out more here.

The vast majority of companies in the fashion industry tend to exploit workers, whether through low wages, unsafe working conditions, polluting local communities, or all of the above. Fertilizers, pesticides, and chemical dyes are some of the most common examples of environmental hazards used in regular cotton production that also endanger the health of workers who are exposed to them. Growing cotton without those hazards is challenging, but worthwhile. Organic farming practices are safer for farmers and communities, plus allows the plants to grow stronger and healthier.

As consumers, we have the power of choice. We can continue to support destructive industries, or we can support a global movement that aims to create better practices, better clothing, and a better future for everyone.
DO ORGANIC COTTON T-SHIRTS MATTER?
Yes, they do.

You are what you eat and you are what you wear, so we encourage you to always #WearYourValues

If you've ever made a switch to organic food for health or environmental concerns, now you can do the same with 100 percent organic cotton T-shirts— and for the same reasons.

Wearing the best organic cotton T-shirts is healthier for the environment, the people who make those T-shirts, and the people who wear them. Like organic food, there are various levels of organic certification for clothing. Organic 100 Content standard cotton T-shirts can trace their roots so to speak to organic farms. Classic T-shirts are made with higher standards than that. We are Global Organic Textile Standard Certified (GOTS) which means our T-shirts adhere to the following standards

Workers rights are protected

Working conditions are safe and hygienic

Only low impact inks and dyes are used

Wastewater is treated properly

Energy and water use is monitored
ORGANIC COTTON T-SHIRTS HELP CREATE HEALTHIER SOILS

According to the
Global Organic Textile Standard
, organic cotton decreases
soil erosion
by 26% Dangerous chemicals used for non-organic cotton creates changes in the composition of soil, which
disrupts the natural balance of soil
.
As a matter of fact, the production of conventional cotton is known to be one of the most chemical-intensive crops to grow, affecting our Earth's soil tremendously.
Organic farming practices, on the other hand, can replenish and maintain the soil's fertility. They help support biologically diverse agriculture by preserving beneficial bacteria.
Organic farming practices also help to ensure the health of the human and animal communities that call these farming regions their home.
ORGANIC COTTON T-SHIRTS CONSERVE WATER
Do you know how much water is used to grow cotton? Specific amounts vary from farm to farm, but it's safe to say every farm uses a
significant
amount. Buying
organic T-shirts
is one way you can do your part to help conserve water. Even though cotton inherently needs a lot of water to grow, the way organic cotton farming manages water makes a huge difference.
To put things into perspective, according to
WWF
, a single non-organic cotton T-shirt and a pair of jeans
requires more than 700 gallons of water to produce!
In fact, an estimated 73% of all cotton in the world is produced on irrigated land that can't rely so much on rainfall.
Healthy soils and water conservation go hand-in-hand. Irrigation isn't necessarily bad, but excessive irrigation can be quite problematic. Organic cotton farming aims to use all resources, including water, more effectively. Ideally, more organic cotton would grow in the United States, where the rainier climate of the Southeast region can offset the need for irrigation.
To put it simply, the practices used to produce organic cotton help preserve our planet's future.
Organic farming creates healthier soils and can make better use of water inputs. Healthier soils also mean that the soil is more resilient in drought conditions, a huge plus when it comes to water conservation.
ORGANIC COTTON T-SHIRTS ARE MADE WITH NON-GMO COTTON
"Research shows that organic agriculture is a good option for food security… and [is] more sustainable in the long-term."

-

United Nations

Conference of Trade and Development (UNCTAD) 38.
Even though growing organic cotton in the United States would be ideal to help offset the need for irrigation, US-grown cotton is 
often genetically modified
, and developing organic cotton is still a work in progress.
That's why The Classic T-Shirt Company sources 100 percent organic cotton from India, and then produces the shirts in the US. This guarantees that Classic T-shirts are made with non-GMO cotton.
These 100% organic T-shirts are produced without pesticides and chemicals that wash off cotton fields into rivers and oceans during industrial cotton production. It all adds up fast, especially given how much cotton is produced to meet modern demand.
Organic farming practices that produce non-GMO cotton also helps farmers grow other crops that provide them with food and an additional income. It's a cycle: the benefits of non-organic cotton practices all point towards each other.
ORGANIC COTTON T-SHIRTS PROTECT FACTORY WORKERS

It's not just the planet to be worried about: the people involved in making cotton are at risk as well.
Many types of AZO dyes have been banned or are carefully monitored in the Western world because they are
known to cause cancer
in those who come in contact with them. Workers are protected from that risk when making
100 percent organic cotton T-shirts
, which ban the use of AZO dyes entirely.
Suffering should never be the price for luxury. Thankfully the standards of organic farming that protect the environment also protect people by guaranteeing them fair wages and safe working conditions.
Did you know that according to the
Organic Trade Association
, approximately thousands of farmers die each year because of exposure to toxic chemicals that are implemented in conventional cotton processing? These toxic chemicals can cause serious health issues, including cancer.
We care about the people who are responsible for making our products, and we know that you do as well. Supporting the production of organic cotton is an important step that our society must take to help ensure that we have a healthier and happier global community. Organic
matters
.
ORGANIC COTTON T-SHIRTS ARE GOOD FOR YOUR SKIN

As mentioned earlier, many types of AZO dyes have been banned or are carefully monitored in the Western world because they are
known to cause cancer
in humans who come in contact with them. The production of organic cotton bans the use of AZO dyes entirely.
Of course, that means wearing a
100% organic cotton T-Shirt
will protect your skin from these harmful dyes as well. Wearing an organic cotton T-shirt ensures that your skin does not come in direct contact with harmful chemicals that are used to clean, process, and dye non-organic cotton.
ORGANIC COTTON T-SHIRTS PROTECT HUMAN AND ANIMAL WELFARE
100% organic cotton T-shirts
are made without pesticides, or chemicals used to kill insects that eat crops. Generally speaking, pesticides are effective--sometimes too effective because they kill more than just pests.
When rainwater washes pesticides into local rivers and groundwater sources, they cause harm to fish, animals, and even people. The elimination of pesticides and fertilizers from organic cotton production farming practices ensures that waterways and drinking water is safe and clean for people and animals to enjoy.
Studies have shown that the water pollution impact of organic cotton production is
98% less than non-organic cotton production
. In other words, while no system is perfect, we give nature a chance to recover when we lessen our impact. Right now, the name of the game is reducing harm to the planet, but as we make strides to improve our production, we can look forward to how we might be helping nature by producing organic cotton.
ORGANIC COTTON T-SHIRTS HELP NATURAL HABITATS

Instead of using pesticides, organic farming controls pests by cooperating with nature. For example, pests might be taken care of by a flock of birds instead of a cloud of chemicals. That's because organic farming focuses on creating balance, just like we see in nature.
The organic fertilizers used to nourish the plants also create habitat for natural predators of pests and keep the land fresh so it gets used again and again. And creating nutrient-rich soil is good for more than just cotton. Being able to use the same land for multiple crops means that we can leave natural habitats be, giving them much-needed time to recover.
ORGANIC COTTON T-SHIRTS HELP COMBAT CLIMATE CHANGE

By wearing an
organic cotton T-shirt
you're also supporting the fight against climate change.
Statistics show
that crop and livestock agriculture has increased global emissions by 14%, from 4.7 billion tons CO2 equivalent in 2001 to more than 5.3 billion today. Organic agriculture can really help eliminate this phenomenon by reducing greenhouse gas emissions.
Organic cotton production reduces nitrogen inputs and eliminates manufactured fertilizers and pesticides; such practices have been shown to produce up to
94% less
greenhouse gas emissions.
To make matters even better, the
Global Organic Textile Standard
suggests that organic cotton could reduce the overall global warming impact of cotton production by 46%.
ORGANIC COTTON T-SHIRTS ARE A WIN-WIN
When you give to the earth, the earth gives back to you. Being efficient might mean minimizing expenses to some brands, but we think of efficiency in terms of using natural resources responsibly. Rather than working with chemicals and genetic modification, organic cotton farming partners with nature to let the plants become as healthy as they can be.
The result is a high quality fabric that gets turned into a high quality T-shirt, made by workers who earn fair wages working in safe conditions both in India and here in the United States. Classic T-shirts aren't just a product, they are an investment in our future.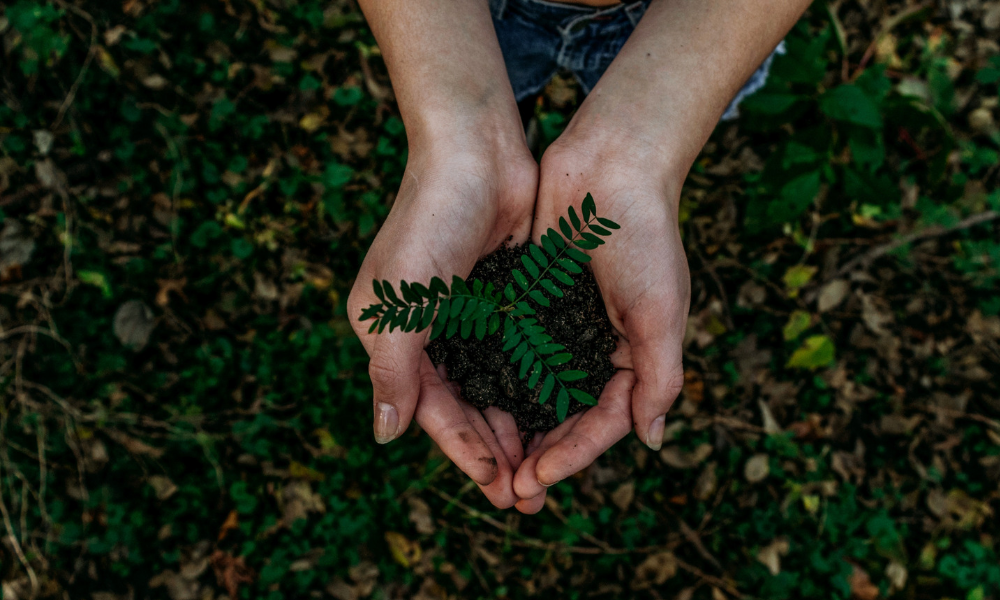 Featured collection
Best seller t-shirts | QUALITY & LONGEVITY