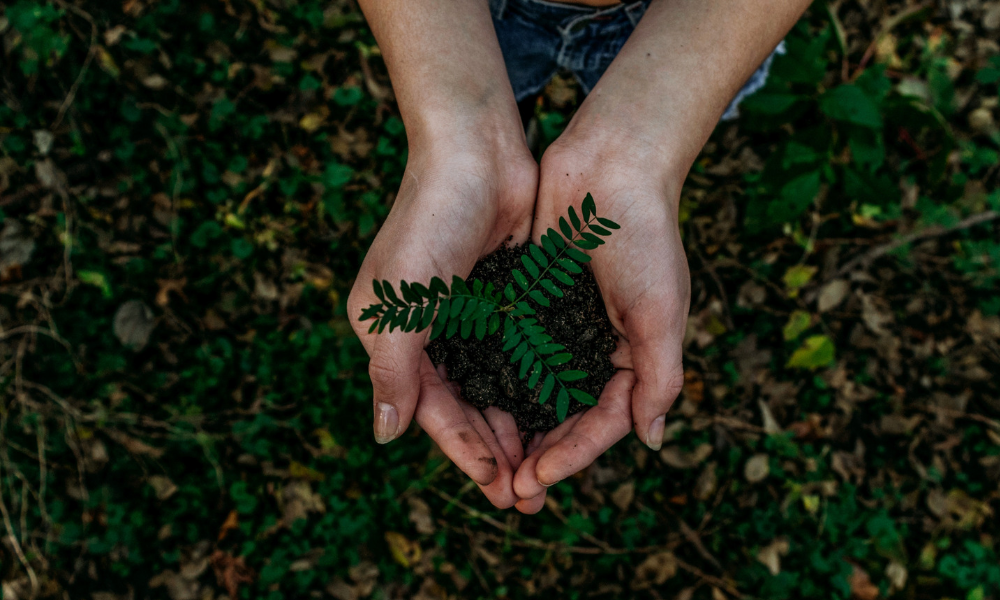 10 Simple Ways to Live a Sustainable Life in 2023
Modern life provides us with so much convenience, but how affordable is it?
We enjoy easy access to transport such as cars, metros, and ships; air travel has given us more places to visit and explore than ever before. Instant connectivity through mobile devices and high-powered computers gives us access to people and information from all around the world. Even food has become convenient, at the touch of a button you can now have spices from India, fish from Alaska, and wine from Argentina all delivered to your house the same day.
It's easy to forget all this convenience comes at a cost. Non-degradable, single-use plastics such as straws and packaging litter beaches, oceans, wetlands and every natural habitat imaginable. Mining companies dig up the earth for materials used in our day-to-day lives, such as mobile devices, jewelry, and cars. Forests are cut down all around the world for our furniture and building materials, or just to clear land for growing crops like cotton, which can be one of the world's worst polluters... unless it's grown organically of course.
It's easy to get caught up in life without realizing the toll it's taking on our planet. So what are some simple things you can do to fix that?
1. Make Your Home More Eco-Friendly
The homefront is one of the best places to start with creating a more sustainable lifestyle. Not only can it reduce your carbon footprint, but start to save you money on utilities and commodities. The fundamental value you can adopt is investing in quality instead of disposability.


Invest in reusable towels: 

You spill your drink on the counter, and the first thing you reach for is a roll of paper towels. It may seem easy and cheap to sop up the mess and throw it all out, but it's more sustainable and cost-effective to clean up the mess with a towel that you can use over and over again. It's not just the cost of replacing the paper towels, it's also the waste you create disposing of the towels and their packaging, the cost of trash bags and waste disposal services--and of course that all contributes greatly to the cost to the environment.



It's also more convenient to do this--paper towels take up way too much room in your shopping cart, your car, your closet, and your life. Think about how many trips you're saving yourself by investing in reusable towels.


Use Better lightbulbs:

 LED light bulbs for example

last longer and use less electricity,

which reduces your electric bill, carbon footprint and waste output. Find out how efficient yours are by looking at the bottom:

lightbulbs in the US come with an energy rating of A-G which are respectively most to least effective. 


Invest in natural cleaners: Natural cleaners are not only better for the environment but better for your home. You don't want your kids or pets to be exposed to chemicals that could be irritating or harmful. Look for a brand that lists all of their ingredients and displays the Leaping Bunny and or Fair Trade logos.


Consider reusable products: There are such things as reusable silicon baggies and reusable paper towels. All you have to do is wash them, let them dry, and then they're good to use again.
2. Support Ethical and Eco-Friendly Personal Care Brands
It's easy to grab personal care products off our grocery store shelves, but what are you paying for? Brands hide behind bottles instead of explaining how their products are made. There are a couple ways to combat that: 
Shopping online

allows you to explore the brand's values on their website. The more information and transparency they offer, the better. You can also search third party websites such as

Good on You

to verify their legitimacy.


Read Labels

It can't hurt to double-check the ingredients--the more organic the ingredients are, the better. Also look out for the

Leaping Bunny Logo

to ensure that the products weren't tested on animals.


Make Your Own

Making your own products can be a great way to help become more sustainable. With online recipes and videos for just about anything from lip gloss to toothpaste and soaps, it's easy to try your hand at something new.

This way you get to choose your ingredients and what container it gets put in.
3. Start a Sustainable Wardrobe
Sustainable wardrobes, also known as minimalist wardrobes, are gaining popularity for many reasons including sustainability. They can also save time and money by reducing cost-per-wear.
Starting a minimalist wardrobe doesn't mean throw everything out and start over--it means curating clothes that can be mixed and matched for multiple outfits and functions. 
The next time you buy clothes, ask yourself 
What are the most important pieces that can serve many functions for you? 

How long can I expect this clothing to last?

Can I wear this for multiple seasons?

Will this work for both casual and formal occasions? 
You don't need to throw out every piece of clothing you own today, but wouldn't it be nice to add an organic T-shirt to your collection tomorrow? 
4. Eliminate Plastic Waste
Plastics are everywhere--in the oceans, in the stomachs of animals that need protection, and in our everyday lives. And unfortunately, plastics are not as recyclable as you might think. Carrying a reusable metal water bottle can eliminate the need for plastic bottles, but we also need to advocate for banning single-use plastics in favor of more sustainable alternatives.


Avoid Single use plastics

: Many bottles for drinks, motor oil, shampoos, and milk, are made using PET plastic, a nonbiodegradable plastic that can be found

floating in the rivers and seas around the world.

It's not always feasible to recycle these and that's one of many reasons why they also end up in landfills. To combat this issue, The Classic T-shirt company has pledged to support the Ocean Cleanup project.

Learn more about our charities here

.
Replace Plastic Bags and Packaging Packaging has become increasingly plastic in recent decades, but this doesn't make it unavoidable. The Classic T-shirt Company uses 100% recycled, recyclable, plastic-free packaging with every single order, and we hope the rest of the fashion industry will do the same.

When you can, avoid plastic bags when shopping, support businesses who use sustainable packaging materials, and switch to reusable canvas bags, which can be very stylish as well as sustainable.

Learn how to make your own using T-shirts here.
Go Compostable

Investing in compostable trash bags and plastic baggie alternatives are also great ways to start reducing plastic waste. Most plastics are not biodegradable, so

make sure you're avoiding anything with PE, PP, PET, PMMA, PTFE, or nylon.
Related: Why should I care about fair trade T shirts?
5. Reduce Paper Usage
While paper is recyclable, trees do not grow fast enough to replace the ones we cut down for all the paper that we use. It's not just what we consume, but how fast we consume it. This is why we use organic cotton to make Classic T-shirts: yes cotton needs a lot of water to grow, but organic farming practices help us use the water more efficiently. Harvesting organic cotton is less destructive, which gives the environment much needed time to recover. 
We have yet to discover an organic tree alternative, but there is an alternative plant. Bamboo is an incredibly fast-growing plant that can be used to make countless products from tissues and toothbrushes to houses. This means bamboo has the potential to replace tree-sourced paper and plastic. 
It also helps to go paperless entirely. Many banks are starting to charge a small fee to mail you bills and statements, but provide free options for paperless services. Whenever possible, opt for your statements, bills, and receipts can be sent directly to your email. You can always print them out later if you absolutely need to.
6. Donate Used Items And Clothing
Recycling has become a part of our everyday life, but it doesn't have to stop with your kitchen waste. Donating used items in your house reduces waste, removes clutter, and can give a second life to an otherwise unwanted possession. 
The problem is, many of our items, especially clothes, are designed to be disposable. Organic clothing is made to last.
7. Look for The Fair Trade Logo or Other Certifications
Products that are Fair Trade come from companies that have to meet certain requirements:

Fair wages. To be a Fair Trade Certified company, workers must be given a fair wage. This means they'll be able to invest in their families and futures.


Workers have a voice. Fair Trade brands have to meet certain standards, like creating gender equality and a work-life balance for their workers.


Environmental protection. Fair Trade companies are prohibited from using harmful chemicals. Their goal is to keep the planet as healthy as possible for as long as possible.


Community as a whole is protected.

Fair Trade Community Development Funds aid people in building schools, getting clean water, and having affordable healthcare.
Similarly, our 100% organic cotton T-shirts are GOTS certified, which means we adhere to a similar set of standards.
8. Wear Sustainably Made Clothes
When you shop for a new outfit, how often do you have any idea how your clothes were made, or the conditions of the worker who put them together?

Ethical and environmentally conscious brands work hard to eliminate waste, buy from sustainable resources, and treat their workers well. They'll also provide high-quality clothing that will last longer than department store brands. A few ways to make sure you're supporting ethical brands are:
Do your research.

Make sure you know about the company before buying from them. Our top quality T-shirts are made from 100% organic cotton. That means

91% less water waste,

no chemical pesticides leaching into the ground, and happier farmers.


Find out the where and how.

You can trust

GOTS Certified

brands like us to take care of our employees (and the planet). As a GOTS certified T-shirt manufacturer, we keep a close watch on our entire process, and so does the third party organization who gives us the label. All of our premium T-shirts are made in the USA, and we carefully regulate safe working conditions and working hours.
9. Look at the reputation of the brand. 
We can talk about how amazing, ethical, responsible and sustainable we are forever, but don't just take our word for it. The Classic T-shirt Company is not an echo chamber for self-praise, we've earned our reputation and we're proud to be featured in Vogue, Good on You, and many other publications whose mission is aligned with ours to create a more sustainable future.
10. Pioneer A Sustainable Future With The Classic T-shirt Company
We don't have to sacrifice convenience for sustainability: we have to change the way we do business. For consumers, this can mean making changes in our lifestyle by embracing minimalism, creating sustainable wardrobes for example, and supporting brands that don't create irreparable harm to the environment.

Recycling used products is a well-known way we can reduce our impact, but let's also think about how we can invest in items that are made to last rather than be disposable.
Not everyone can do everything on this list, and that's okay. Sustainability isn't a race to be the best or who can do the most, it's about making a better world for us all to live in. We don't want to pressure you into this movement, or expect that you can make the difference on your own. Everyone has a part to play in this movement, and we take responsibility as the producer very seriously. It's our job to provide good alternatives so that you can make good decisions. 
The need to do better for our planet starts with all of us. Although it may seem overwhelming, if everyone makes small changes in our lives we can start to make a change in the world. And the more we support brands who are making big changes, the more we can expect an avalanche of change 
Sustainability isn't just a fad, it's a way of life. One that we welcome you and everyone to be part of. 

Get started with your first order of women's organic T-shirts or men's organic T-shirts!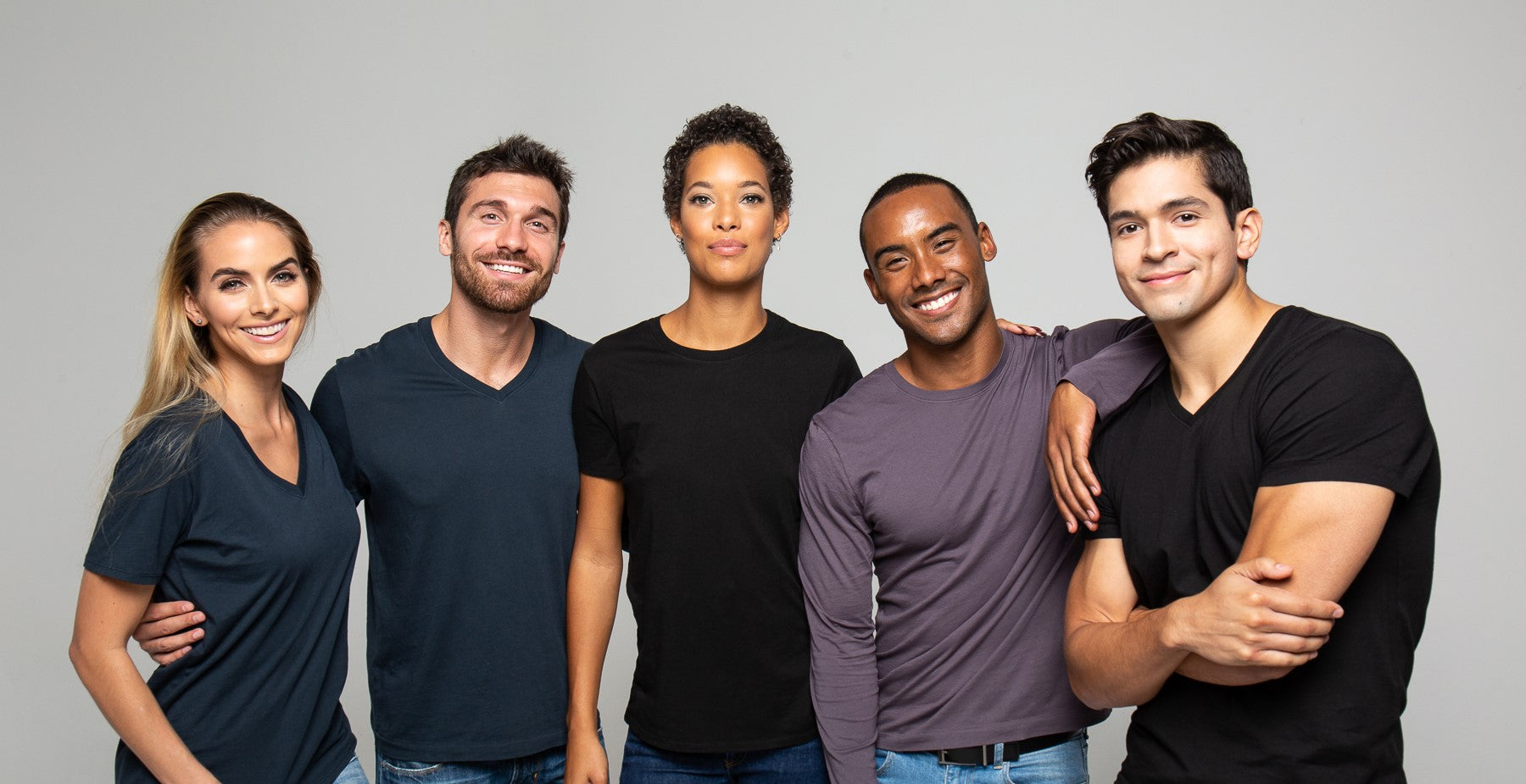 Featured collection
Best seller t-shirts | QUALITY & LONGEVITY